With the current Australian house prices consistently within the higher price bracket, first home buyers have been pushed out of the property market and either renting or are living under their parent's roof for longer.
Here are just a few strategies to get into the property market faster and sooner particularly within New South Wales:
Securing that Illusive Deposit
The hardest step for a majority of first home buyers is getting that initial deposit. The main reason people try to save for a 20% deposit is to avoid the lender's mortgage insurance (LMI) that you would have to pay on top of your deposit, however, in this age, it can feel a tad unfeasible to reach.
To help first home buyers, the government currently has instituted a  Loan Deposit scheme which essentially means that first home buyers would only need a 5% deposit. As long as you satisfy the scheme's criteria to qualify for it, you can avoid paying for lender's mortgage insurance.
Another option is to use your parent's or a close relative (depending on lender policy) property as second security and use the equity within their home as the deposit.
 It is incredibly important to note however that this is basically a second mortgage on your parent's or close relative's property if it is not unencumbered. On a positive note once the value of the loan is over 80% of the property value, the guaranteed property will be released, and the loan will be solely securitized by your property.
The government is also currently administering a First Home Super Saver Scheme which allows first home buyers to access some of the funds from their superannuation account to assist them in buying your first home.
If you were to purchase a new residential property in New South Wales which no one has resided in before or an established property that has had major structural renovations to the property, you would also qualify for the $10,000 NSW grant as long as you're living within the property for at least six months in the first year. The grant can be used to increase your deposit so you have a smaller loan or assist you with buying furniture and the essentials required when buying a home.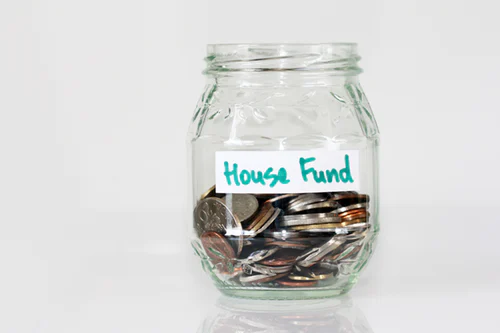 Don't get Stamped out with Stamp Duty
Purchases below $650,000 do not attract stamp duty within New South Wales due to the First Home Buyers Assistance Scheme (FHBAS). This scheme waives the full amount of stamp duty on purchases up to $650,000 if your purchase price is over this threshold and up to $800,000 you can still benefit from a partial stamp duty exemption as the exemption uses a sliding scale, to this amount which you would be paying full stamp duty at that point which on an $800,000 property in New South Wales would work out to be $31,432. To be able to qualify for this all purchasers need to be first home buyers, purchasing either a new or established property or vacant land to build.
Rome was not built in a day… and a home is not always your forever home
When getting into the property market it is important to remember that buying your first house isn't likely to be your "forever home" and you can upgrade as you accumulate more wealth. It is better to buy a property within your means rather than over-leverage and suffer from mortgage stress down the road.
In a lot of cases your first property can be a stepping stone to a be a future investment property and property portfolio or just a place to build equity while you save more for a bigger and better property.
Need help with anything we've discussed in this article or want to run a scenario past us? Feel free to email us and we'd be more than happy to assist.
Disclaimer: This information is general advice only and if anything is taken from this article it is at the reader's own discretion and KISS Solutions Pty Ltd trading as Jannar Financial Group takes no responsibility for any potential consequences from writing this article as any decision made to proceed with a finance application is at the client's own risk.
---